Cars to Make Their Debuts at the LA Auto Show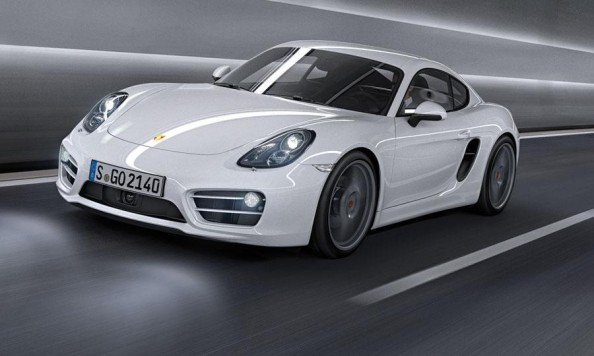 Here are some of the most talked about models that will make their debut at the ongoing Los Angeles Auto Show
Acura RLX – The 2014 RLX will have an all-wheel steering system that controls the steering angles for better handling, a new communications setup and LED headlamps. It's also 275 pounds lighter and has a new 310-horsepower V-6 that gets 31 miles per gallon on the highway.
Cheverolet Spark EV – General Motors won't release many details, but says the Spark EV will cost less than $25,000 with a federal tax credit and will go at least as far on a charge as rivals like the Nissan Leaf and Ford Focus EV, which can go more than 70 miles.
Fiat 500 – The Italian automaker is showing two new versions of the 500 at the show: An all-electric model that Fiat says will go 80 miles when fully charged and a longer, four-door model that seats five and offers twice the room of the tiny 500. The 500e will go on sale in California in the second quarter of 2013, while the elongated 500 will hit dealerships all over the country in the middle of next year.
Honda Civic – Honda did a lightning-quick revision of the popular car after realizing that compacts from other automakers had caught and passed the top-selling Civic. Honda is expected to address criticism that the 2012 model was noisy, cheap-looking and didn't handle or perform as well as older Civics.
Mazda 6 Diesel– Mazda will offer a diesel version of its new, sportier Mazda6 sedan in the second half of next year. It's not releasing full details yet, but says diesels can get 30-percent better fuel economy than gasoline-powered cars.
Porsche Cayman – The base model has a 2.7-liter, 275 horsepower engine, while the sportier Cayman S has a 3.4-liter motor with 325 horsepower. The S can hit 60 mph from a standing start in 4.4 seconds. The Cayman goes on sale in the spring and starts at $52,600.
Subaru Forester– The new Subaru Forester, which will go on sale this spring, has more leg room and cargo space (74.7 cubic feet) than the previous model of the small SUV. The base 2.5-liter, 170 horsepower engine remains the same, but buyers can also upgrade to a new, 250-horsepower turbocharged 2-liter.
Toyota Rav4– The latest RAV4 has sharper, more aggressive styling, better fuel economy (up to 31 mpg on the highway), a new six-speed transmission and other features to help it compete against its archrival, the Honda CR-V.