General Motors Recalling Over 40,000 Cars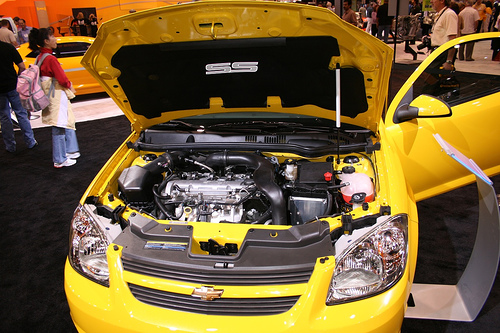 Living in a warm weather state and bought a GM Chevrolet Cobalt and Pontiac G5 sedans from the 2007 through 2009 model years? Maybe a Chevrolet Equinox and Pontiac Torrent SUVs and Saturn Ion sedans from the 2007 model year? Time to send it back to the factory.
GM are recalling 40,859 cars due to a potential fuel leaks, as a plastic part might crack and cause a fuel leak. The recall affects vehicles sold or currently registered in Arizona, California, Florida, Nevada or Texas. Owners in Arkansas and Oklahoma also are included in the recall of the 2009 Cobalt and G5.
Plastic parts connected to the fuel pump might crack, which might get large enough to cause a leak and maybe even get the vehincle catch on fire.
GM will repair the cars for free in the warm weather states, and will offer a free repair within a limited time period, if the parts are cracked, in other parts of the country as well. The offer is valid for 10 years or 120,000 miles from the date the vehicle was sold.