Toyota Planning on New Prius Style
This is kind of a subjective opinion (well, what opinion isn't), but the Toyota Prius just might be the most recognizable car in America. Originally used to optimize aerodynamics, the unique shape of the second-generation Prius quickly made the car an icon, so Toyota kept the same basic look on the latest, third-gen model.
According to an interview with Chris Hostetter, Toyota's group vice president for strategic planning in the USA, Toyota might be looking to alter the Prius' signature shape in the name of increasing sales across the model's lineup.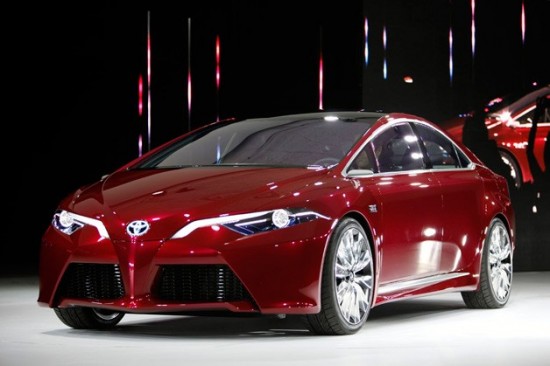 The next design could be a stark departure from the Prius we know today. According to some reports, there's a chance it'll be to rehash the Toyota NS4 Concept sedan that was displayed earlier this year in Detroit.
Since growing the Prius to include the Plug-In, C and V, sales have almost doubled this year with 200,114 Prius-branded cars sold in the US through October. On a global scale, the four models accounted for almost 700,000 units through September eclipsing the previous Prius record of 509,399 units sold back in 2010.