Best Performance Driving Schools in the World
For those who own sports cars and don't know what to do with them, or for those who simply wanna feel like Formula One drivers, the automotive world has you covered with some excellent performance driving schools, if you have enough money.
Here are the top 5 racing schools, that offer more than just basic or advanced performance driving experiences. Most are oriented towards one specific manufacturer (BMW, Aston Martin, Ferrari) and some offer a more broad selection, with courses in Formula One driving and even high-speed chasing techniques.
Academi, Moyock, N.C.
Formerly known as Blackwater, Academi offers several advanced driver training programs. The majority of the training is on the facility's track in the car – $720 for the one-day advanced driver training highway safety course and you'll learn vehicle-handling skills, how to respond to hazardous highway situations and emergency braking techniques.
For the more intensive training program, there's a three-day, $2,000 LE driving course. It's designed for law-enforcement officers (but open for the public) and aims to teach police officers how to safely and effectively respond during high-speed chases.
Aston Martin Driving Experience
Somewhat of a vacation + driving tutorial. This year the AMDE featured a driving tour of Austria, where guests stayed in a castle before motoring over the Grossglockner Pass for lunch by a glacier; later it was on to Vienna and a private museum tour. Participants traveled in their own Aston Martins or rented cars such as the V8 Vantage, Rapide, DBS and the DB9.
There have been Pacific Coast Highway during Pebble Beach Automotive Week and a three-day driving tour of France including a private tour of the Champagne house of Louis Roederer. Something of a more complete travelling experience, less emphasis on racing and skills.
BMW Performance Driving School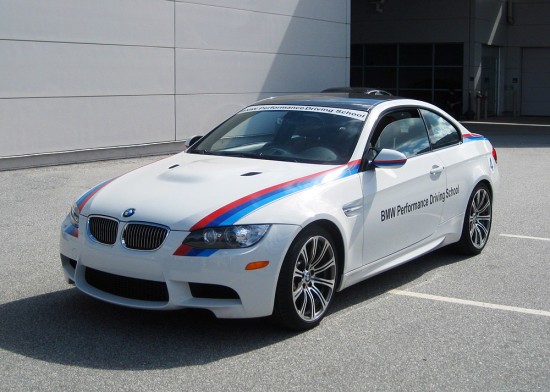 One and two-day driving classes are held at the BMW SUV manufacturing facility just outside of Greenville, S.C., in current model BMWs like the M5, M3 and X6 M. This includes autocross, wet skid pad and slalom. There's also an Advanced M School program, held at both the Virginia International Raceway and the Charlotte Motor Speedway, learning how to race S-shaped curves, reaching speeds of up to 150 mph. Cost: $4,600 at Virginia International; $5,000 at Charlotte Motor Speedway, including hotel.
Ferrari Driving Experience, Mont Tremblant, Quebec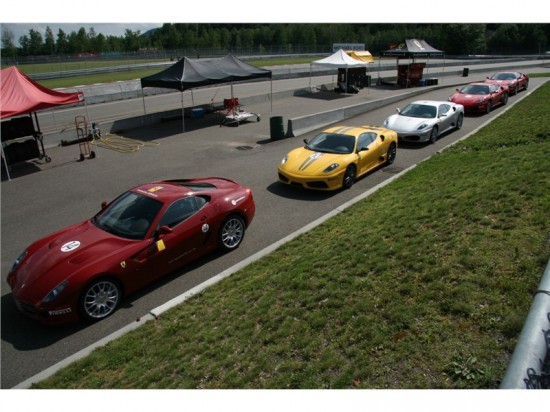 A two-day course is held at the picturesque Le Circuit Mont Tremblant, a former Formula One venue in Mont Tremblant, Quebec. The $9,700 program (including meals and accommodations at Hotel Quintessence) is available to Ferrari owners and special guests to teach them the full experience and performance of the car.
This includes driving the new Ferrari 458 Italia, FF or California along a 2.65-mile track while you learn driving techniques including threshold braking, weight transfer and acceleration. There's also an advanced driving program, available for $11,900 as well as a winter driving experience held in Aspen, Colo. for $11,300.
Skip Barber Racing School
Unlike most programs, the Skip Barber racing school offers programs on a variety of cars, including Porsche, Mazda and Lexus for some wannabe Formula One drivers. In the high performance-driving classes, drivers work on autocross, skid pad control and threshold braking, as well as spend lap time on the racetrack.
You can bring your own car to race others around the asphalt, while the F1 school follows the same curriculum used to train professional drivers; alumni include members of the Andretti family. The courses are offered in one- to three-day sessions in actual Formula One cars. Programs are offered at several locations including Road Atlanta, Mazda Raceway Laguna Seca in Salinas, Calif. and Lime Rock Park, in Salisbury, Conn., clocking in at $800 to $3,200 for high performance driving school and $1,500 to $4,000 for Formula One school.