Car Review: Nissan Altima 2013
With new fuel economy regulations now set through 2025, all cars are going to get more efficient–gasoline cars first and foremost.
The new 2013 Nissan Altima mid-size sedan has the highest EPA rating for combined gas mileage of any gasoline powered mid-size sedan: 31 mpg. That breaks down to individual test ratings of 27 mpg city, 38 mpg highway. Better than the Honda Accord and the mild-hybrid Chevrolet Malibu with eAssist. It is lower than the 47-mpg rating achieved by the new Ford Fusion Hybrid.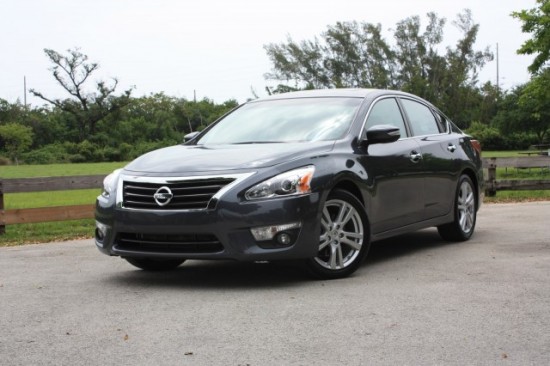 The price is also something worth noting: The base Altima with the 182-hp, 2.5-liter four-cylinder engine and continuously variable transmission (CVT)–the one that achieves that rating–starts at $21,700. That's fully $5,500 lower than the least expensive Fusion Hybrid model.
It's stylish, comes with an impressive array and standard and optional features, and proves that mid-size sedans with competitive prices can offer fuel efficiency ratings higher than anyone might have expected just a few years ago.
In the price range competition, The new Altima range competes with longtime stalwarts in the segment–the Accord and the Toyota Camry–along with newly refreshed entries like the Fusion and the Chevrolet Malibu, and the Hyundai Altima and Kia Optima.