2015 BMW i3 Gets the 'Green Car of the Year' Award at LA Auto Show
The BMW i3 is only one year old, but it has already brought the German automaker a lot of praises, thus demonstrating that BMW could have a very bright future in this sector, as well.
While Tesla's Model S is perfect for long drives (its 300 miles range is really unmatched), the BMW i3 seems to be the ideal choice for driving through cities, especially considering its small dimensions and the parking space scarcity we're confronted with in metropolises. At this year's LA Auto show, the i3 went home with the Green Car of the Year award, which is a token of how great it performs and how low of an impact it has on the environment.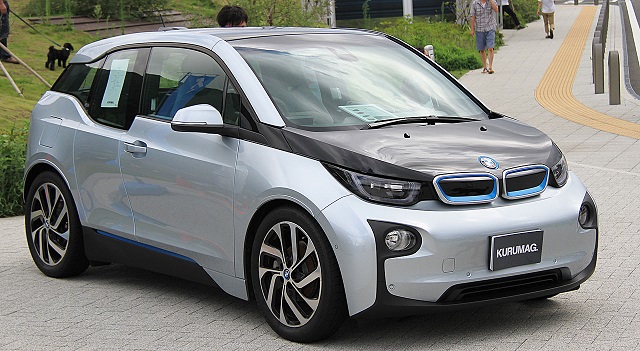 "BMW's i3 is a milestone vehicle in many respects and illustrates the automaker's expansive vision of future motoring," pointed out Ron Cogan, editor and publisher of Green Car Journal and CarsOfChange.com. "It is purposefully designed with a small environmental footprint and zero emissions, offering the best features of an electric vehicle with the functionality of an available on board engine-generator that nearly doubles its battery electric range."
The i3 has the luxury you would expect in a modern BMW, and is powerful enough, while still being able to keep its effect on the environment to a minimum. The mileage may not be the best among electric vehicles, but for the purpose it serves, it's more than plenty. However, it's the futuristic design that will attract a lot of attention from potential buyers. It really is a major step forward (not that previous BMWs looked bad or anything), and I'm looking forward to see how the future Bavarian EVs will look like.
"Unlike other manufacturers that build vehicles and then create advanced powertrains to go in them, BMW rethought the whole process of building a car from the ground-up, using new materials and techniques," added TV personality and car collector Jay Leno, who has been Green Car Journal's Green Car of the Year juror ever since 2005, when this award program was launched.
Jay Leno admits that the i3 is a revolutionary car, performance and design-wise. Now I hope that BMW will be among the ones to accept Tesla's open standards so that EV manufacturer's can get to use one another's charging station. That could definitely improve the public perception and the overall adoption.
Be social! Follow AutoCarb on Facebook and Twitter, and read more related stories about the Mercedes Vision G-Code, or the Volvo XC90, the world's most powerful SUV.