Airstream Autobahn Is a Modded Mercedes Sprinter Built with Luxury in Mind
Airstream gained fame worldwide with its silver-bullet trailers, but given how great this modded Mercedes-Benz Sprinter looks, luxury vans could become this company's new thing.
Autobahn (which is German for "highway"), as Airstream's latest project is called, takes a rather bland Mercedes Sprinter and turns it into a touring coach that's meant to make heads turn. Basically, the changes that Airstream made to this van practically turned it into a rolling private jet.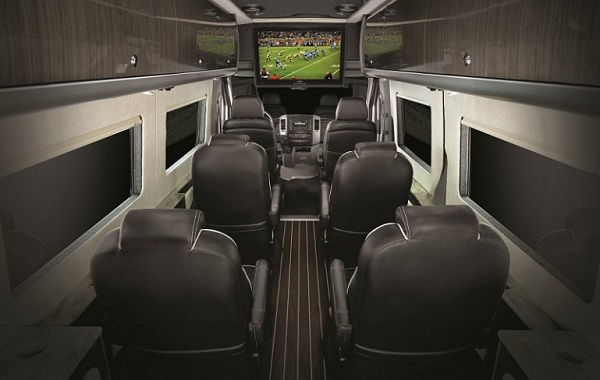 This is not the first time Airstream transforms Mercedes vehicles into touring coaches. In fact, the Interstate Series, which was launched in 2004, was also based on vans made by the German automaker. In this context, Autobahn represents a logical addition to that series.
Airstream Autobahn focuses not only on luxury, but also on entertainment. Until we'll get self-driving touring coaches, however, the driver needs to keep his eyes on the road, and his hands on the wheel, so he won't be able to take advantage of some of the Autobahn's most important features, including the 32-in LCD TV. An Apple TV box and a Blu-ray player are connected to the TV to provide all sorts of content for the six rear-sitting passengers. To control the playback of the content, as well as interior settings that range from cabin temperature to shades and lighting, Airstream provides a Smart Control System that's accessible through in-vehicle hardware, as well as on smart devices and notebooks.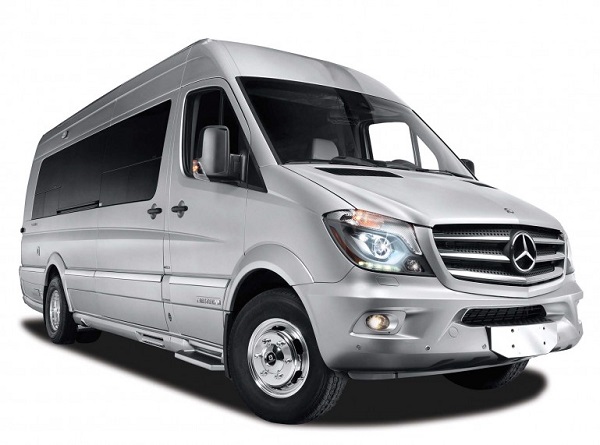 The seats are covered in leather in order to provide the best possible comfort, not to mention that they have heating, power footrests, 120-volt and USB power outlets, and a table, in case the passenger has some writing or working to do. Apart from the two rearmost seats, the other are separated by a wood-trimmed aisle. The last two were placed closer together in order to provide room for two refrigerators.
Needless to say, the Mercedes-Benz Sprinter 3500 Series with a 188-hp 3.0-liter V6 turbo diesel and five-speed automatic that the Autobahn is based on went through a radical transformation that also increased its price drastically. As a consequence Mercedes-Benz Sprinter dealers from the US are selling the Airstream Autobahn for $133,024, a rather steep price for the common folk, but spare change for who is used to living in such luxury.
Be social! Follow AutoCarb on Facebook and Twitter, and read more related stories about Tesla's plans to open the Supercharger patent and McLaren's P1, the ultimate sports car.