Carlisle Bakery Marks Ford Mustang's 50th Anniversary with an Edible Car
A special car such as the Ford Mustang needs to be celebrated in a unique way, and even more so when it reaches a round age. Carlisle Bakery created an edible automobile for this special occasion.
Eric Bell, the new owner of Carlisle Bakery, figured out that the commemoration of the Ford Mustang's launch could only be done in an innovative way: "I said, 'You know what would be cool? What if we made a car?'" With that in mind, the team of bakers proceeded to making an edible 1964 Ford Mustang convertible that didn't only taste, but also looked amazing.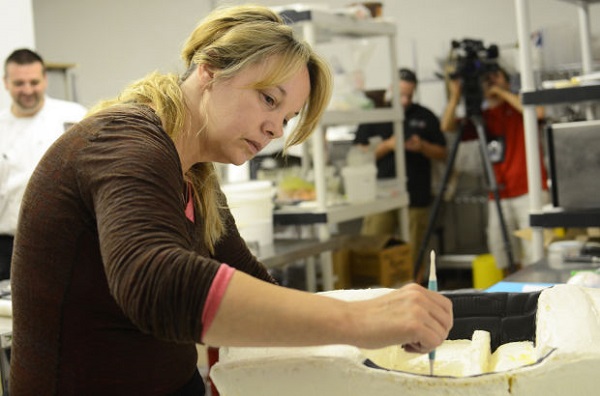 Making the edible automobile wasn't without tough moments, admitted Bell: "The biggest challenge for this particular cake is the windshield. I know it's going to be made out of sugar. I just don't know how it's going to stand."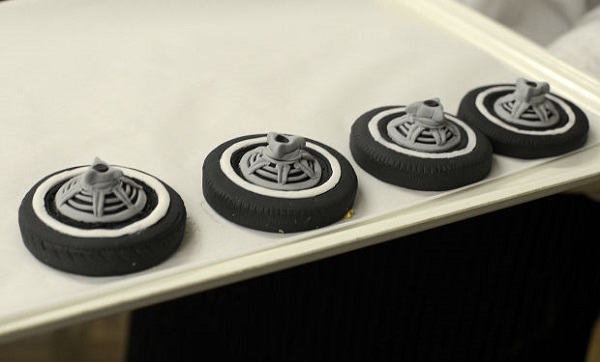 Since he has only recently become the owner of Carlisle Bakery, Bell explained his need for a fresh start: "I one day woke up and decided that I was done with accounting and thought about what I wanted to do with my life. I always loved being in the kitchen, so why not try baking? One thing led to another, and here I am."
From bumper to bumper, the edible automobile made by Carlisle Bakery measures 3 feet. Apart from one stick that's meant to represent the steering column, the Ford Mustang that they created is entirely edible, and the 150 attendants at the Ford Nationals event that took place from 5 to 7 p.m. last Friday at the Red 102.3 stage at the Carlisle Fairgrounds proved that. The cake had three layers, and vanilla dominated, in terms of flavors, so chocolate lovers didn't get any love this time.
Michael Garland of Carlisle Events is well aware that the edible Ford Mustang will be one of the main attractions at the Ford Nationals festivities: "Every birthday party has a guest of honor and a cake. We have all of this for the Ford Mustang party." He also pointed out that 2014 doesn't mark only the anniversary of an iconic American muscle car: "This year will be the biggest Ford Nationals event that we've ever put on. That's due in part not only to the 40th season of Carlisle Events, but you also have the 110-year celebration for Ford and a 50-year anniversary for Mustang."
Be social! Follow AutoCarb on Facebook and Twitter, and read more related stories about Nissan's taxi of tomorrow and the 2013 Hyundai Santa Fe.