Jeep's Sales in the US Skyrocketted in May, Breaking All-Time Record
Last month, Jeep did in the US what it hadn't done in its 73-year history: it sold 70,203 cars, which is definitely a great achievement, considering that the automaker didn't even go beyond 60,000 sold vehicles in the past.
Apparently, Americans found Jeep's cars more appealing last month, as dealerships from all over the US reported record sales. The reasons why Jeep SUVs sold so good are not exactly a secret. What does it take to break records? Good prices, updated models and ways of getting the attention of the younger audience, or at least that's what worked for this American automaker.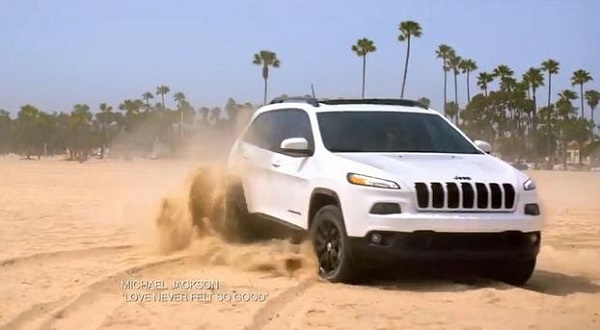 Blake Helfman, new-vehicle sales manager at Helfman River Oaks Chrysler-Jeep-Dodge-Ram, remarked that "Our turn rate is so fast on Jeep," after selling 221 Jeep cars in May, a personal record for that particular dealership.
Alec Gutierrez, senior analyst for Kelley Blue Book, believes that the main reason for Jeep's sudden success is the market's need for bigger cars, correlated with the fact that this American automaker has nothing else in its portfolio: "All of the major growth in the marketplace seems to be isolated in the CUV and SUV segments. Considering that with Jeep, that's their entire portfolio, they seem to be benefiting more than anybody else."
Don Lee, president of Lee Auto Malls noticed that replacing Liberty with the 2014 Cherokee mid-sized SUV might be yet another reason why Jeep has gained the more market share in the US than any other automaker since 2010: "The new Cherokee is bringing a new buyer into our showroom that we haven't seen. They're a younger buyer than we would typically see on a Jeep; younger than the Liberty buyer. We're seeing previous import owners, more Hondas and Toyotas, coming in trade. The new style of the Cherokee is so dramatically different than previous Jeeps have been that it's more appealing to the younger buyer as well."
Helfman pointed out that a lot of people who have previously owned higher-end cars are now considering buying a Jeep: "I think what Jeep has done is given the consumer the best bang for the buck right now. We're conquering buyers from higher-end vehicles. I'm getting trade-ins from Mercedes, BMW, Range Rover, Lexus-type vehicles because people come in and typically, they leave with a similar quality vehicle at a much, much lower payment."
Be social! Follow AutoCarb on Facebook and Twitter, and read more related stories about the edible car made for Ford Mustang's 50th anniversary and the history of NYC taxi cabs.