400-horsepower VW Golf R Gets Unveiled at LA Auto Show
People who only hear about this German automaker in the news might believe that the VW Golf is a family car, unaware that the line also includes sport models such as this soon-to-be revealed 400 hp Volkswagen Golf R.
A Ferrari from the '90s has nothing on the new VW Golf R 400. You got that right! This version of the ever so popular family hatchback car puts the 1994 Ferrari F355 (that came with a 3.5-liter V8 packing 375 hp) to shame, both in terms of power and speed. Some might argue that the F355 is better in the design department, but I beg to differ.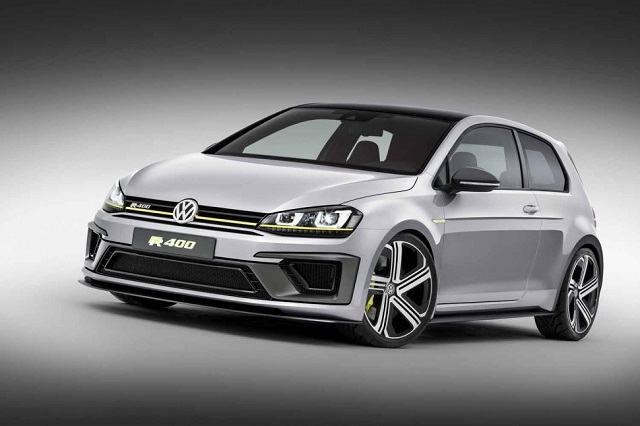 More precisely, the F355 could get from 0 to 60 mph in 4.7 seconds. The Golf R 400, as its name suggests, has not less than 400 horsepower that helps it accelerate as much in under 4 seconds. We finally live in an age where brute performance can come in an inconspicuously designed coachwork. The maximum speed of the R 400 is 173 mph, so there's still a lot of room left for acceleration. If you're buying one of these beasts, make sure you only drive this fast only on a proper road (preferably a German Autobahn).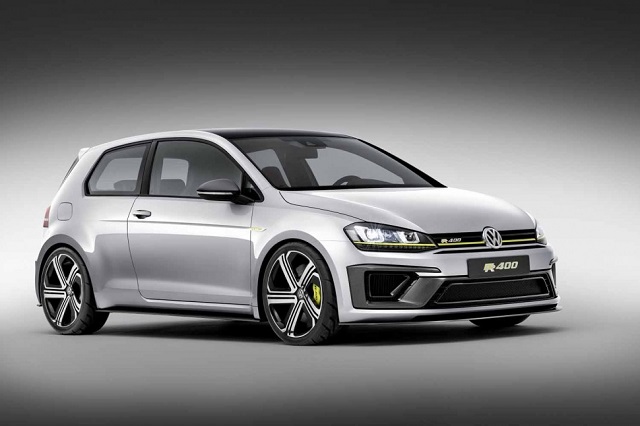 Under the hood of the Golf R 400 there is a 2.0-liter TSI four-cylinder engine that produces 332 pound-feet of torque between 2,400 and 6,000. The aforementioned speed and acceleration are impressive, seeing how this car tops the scale at 3,130 pounds.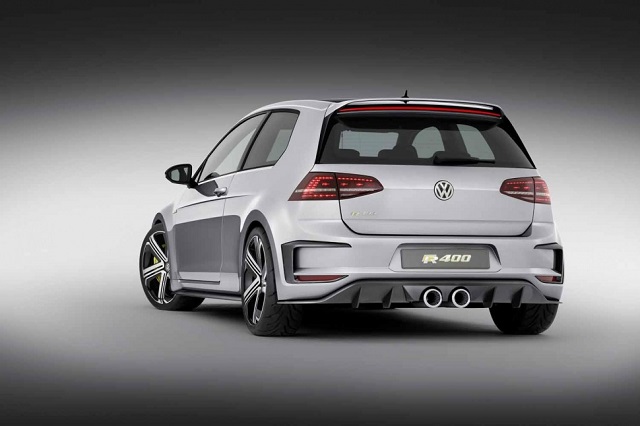 The R 400 also has several design elements that set it apart from the production model. The black and yellow accents definitely make the silver flake paint job look great.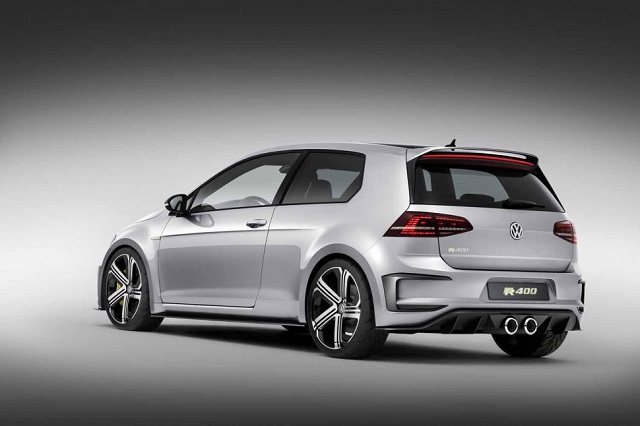 There is a black gloss sunroof, which along with the carbon fiber mirror caps and the functional air diffuser integrated into the rear bumper remind drivers that they're not aboard a family car.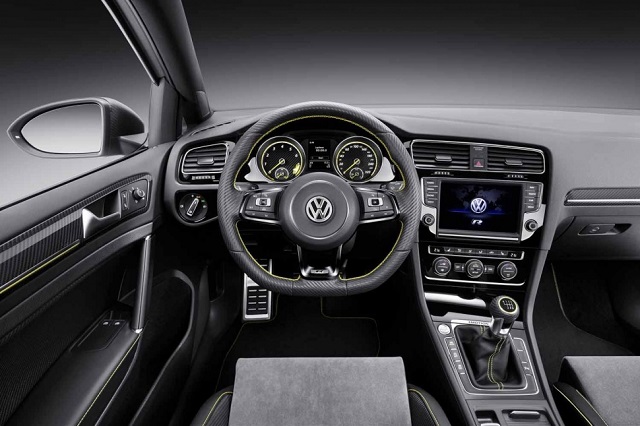 In other words, many of this car's design elements scream performance, and it would be a real pity not to make a production model based on this concept.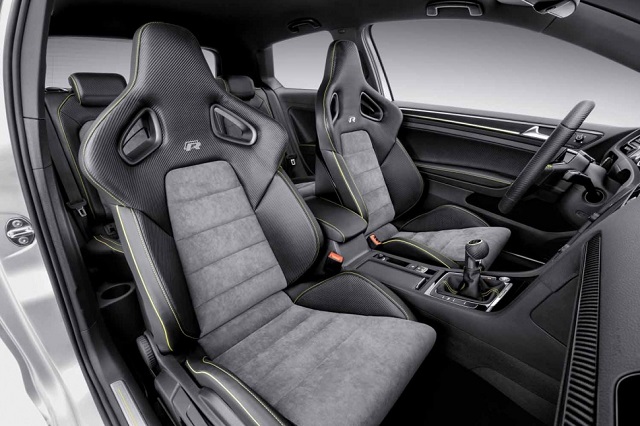 Keep in mind that what will be shown at this year's LA Auto Show is merely a proof of concept. There are a lot of rumors that the car will enter mass production sometime next year, though.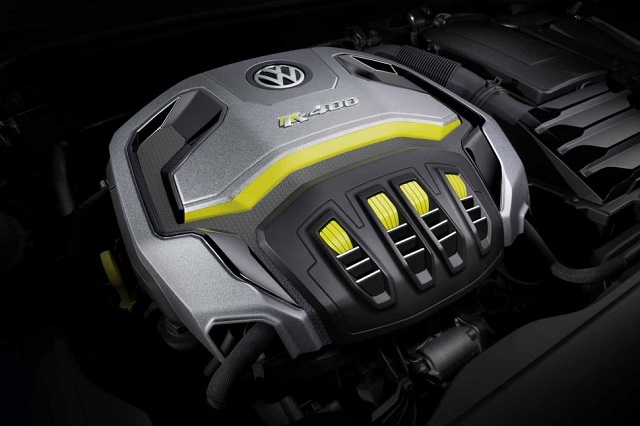 The VW Golf R 400 will be showcased at the Los Angeles Auto Show, so if you happen to be in the area between November 21-30, go check the exhibit.
Be social! Follow AutoCarb on Facebook and Twitter, and read more related stories about the Husqvarna 401 Vitpilen and Svartpilen concept bikes, or the 8th generation of Volkswagen Passat.