Electric Cars – To Own or not to Own?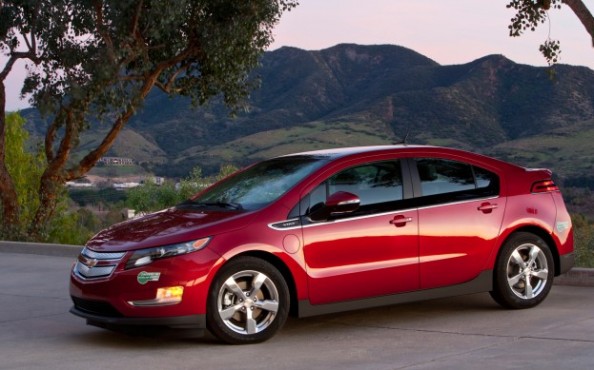 Electric vehicles have been around for a while now, with most of the those hitting the market powered by a nickel-metal-hydride battery. More recently, the battery technology has changed to where automakers are using lithium-ion batteries, that have longer range and are considered to be the future of electric vehicles.
A few cars on the market, or coming soon ( Ford Focus Electric and Ford Transit Connect Electric; Nissan Leaf; Chevy Spark; Tesla Model S), are pure electric vehicles  operating on batteries alone. Most of these cars have a range of around 80-120 miles, making it  useful only for people who don't drive too far to work.
There are also cars for extended ranges, which are powered by battery but also have a gas engine on board. No, it isn't a hybrid. When the battery is almost run down, the gas motor kicks in and continues to power the battery, which in turn powers the car. This motor does not recharge the battery, but rather it just keeps the battery going.
An EV owner can recharge anywhere there is an electric outlet. But it is advised to have access to at least a 220-volt dedicated recharger in one's garage. The cost? From about $1,500 to a few thousand dollars. Utility companies have generous rebates on such chargers. There are 4,400 charging stations nationwide, but that number is growing. Here is a link to find charging stations.
The math, with a Chevy Volt as the example: A Chevy Volt recently leased for $189 per month, with about $2,000 down after down-payment/security deposit and fees. f you are buying, the Volt'sMSRP is $39,995. But there is a Federal tax credit of $7,500, knocking the price down to $32,495. California has an additional $1,500 credit on the Volt. In Colorado, the state tax credit for a 2012 model is up to $5,896. That could knock down the price to $26,599; equivalent in price to a typically equipped Honda Accord or Ford Fusion. Another bonus? A Volt owner–as well as owners of all EVs and most extended-range EVs coming–can drive in high-occupancy-vehicle lanes in metropolitan areas.
With Gas prices just going up, charging your battery more often, with some companies having have free re-charging at many parking spots, might still be worth it compared with the traditional gas-powered car.
With that in mind, make you choice. For people who don't have to drive more than 30 miles to work, this is probably a better option, especially if you have a free re-charging spot at your place of work. For those who have to commute a lot each day, than EVs are probably not for you at the moment, at least not at the Electric-only version.