DRIVE Makes Sure You Hold the Wheel If Talking and Driving
If you don't want to use the #X hashtag, and really need to talk while driving, Drive enables you to do that, provided you keep your hands on the steering wheel at all times.
The old rulebook says that holding the wheel at 10 and 2 is the way to go, but recent studies show that people could easily lose their hands by doing so, should they be involved in a car crash. Hence, 9 and 3 or 8 and 4 are far safer positions that can keep your hands out of harm's way. With that in mind, taking the hands off the wheel to answer or place a phone call (even for pressing a button on the Bluetooth headset) is extremely dangerous, and texting while driving is even more so. San Remon, CA-based RISE Devices found a solution to that, even though it's not perfect.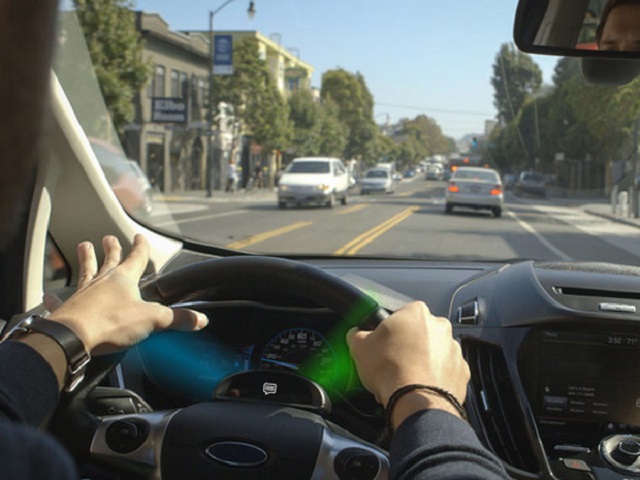 DRIVE is a safe connected driving system that enables in-car communication only if you're holding your hands at 10 and 2. Certainly, that's how instructors told most of us to hold the wheel, but in the light of recent discoveries, I hope that the settings are adjustable.
"We're so plugged in to our phones that it's almost impossible to convince people to ignore calls, texts, and social updates while they drive," explained Ronald Isaac, DRIVE's creator, in a press release. "DRIVE removes the danger of distraction, making texts and notifications as seamless as listening to the radio."
Installing DRIVE is quite easy. First things first, its magnetic base needs to be mounted on the steering wheel column. Don't worry, there aren't any compatibility problems, as DRIVE works just fine regardless of what car you drive. I'm not so sure about custom steering wheels that don't have a circular shape. Next, the system must be paired with your smartphone via Bluetooth. The app will run some calibration tests using the sensors. You are required to register DRIVE on the messaging service specially built for it, and after that you can get notifications and text messages read out loud to you, as long as you're not taking away the hands off the wheel. Swiping on the wheel will enable you to control the system and reply to texts, if needed.
RISE Devices turned to Kickstarter to get their in-car communication system funded. They have till the end of November to reach the $88,000 funding goal, and provided that the campaign is successful, backers who pledged $149 or more will get their DRIVE in July 2015.
Be social! Follow AutoCarb on Facebook and Twitter, and read more related stories about the Mercedes Vision G-Mode solar-charging car, or the Volvo XC90, the world's safest SUV.